One-Day Classical Tour
8:00-8:30 Port pick-up and drive to downtown Tianjin for tours
10:00-11:00Ancient Culture Street
Ancient Cultural Street, Guwenhua Jie in Chinese, is located in the Nankai District of the Tianjin Municipality andwas formally opened in 1986. It is located on the west bank of the Haihe River with theThe temple of Queen of Heaven (Tianhou Palace)as its geographical center. Ancient Cultural Street begins from GongbeiAvenue in the north, and ends at Gongnan Avenue in the south, being 750 yards(687 meters) long and 16 feet (5 meters) wide. Although essentially a businessstreet, it attracts visitors who come to see its special architectural styles,admire its classic cultural features, buy various folk crafts, and sample thedelicious local snacks. Above all, as visitors take a walk there, they will beparticularly impressed by the splendid replica classical architecture in thefolk style of the Qing Dynasty(1644-1911).

| | |
| --- | --- |
| | |
Standingat the center of Ancient Cultural Street, the Temple of the Queen of Heaven wasoriginally built in 1326 and is one of only three Mazu Temples in theworld (the other two are Fujian Mazu Temple and Beigang Chaotian Temple onTaiwan Island). The Temple of the Queen of Heaven is now the Folk-custom Museumof Tianjin and displays many folk crafts and cultural relics of ancient times.Yuhuang Pavilion (Yuhuang Ge) is the only building that was built duringtheMing Dynasty(1368-1644) in the city, and is the oldest structure in the street. From thetop of the two-floor pavilion, visitors have a bird's-eye view of the wholestreet. Another building, Tong Qingli (ancient residential houses), built in1913 and lying to the east of the cultural street, is the largest architecturaledifice that combines both eastern and western architectural elements.

Looking closely, visitors will note thatbuildings here are all built with 'blue bricks', and that the doors and windowshave colorful paintings drawn upon them. These paintings range from stories oflegendary and historical figures to flowers and birds. Some retell storiescontained in Chinese classical novels, such as The Dream of a Red Mansion (onethe four most classic novels in China) and Song of Eternal Sorrow, whichis a story about the Empress Yang Kwei Fei in the Tang Dynasty (618-907).

Visitors who are interested in Chinese traditional handicrafts will also appreciateanother highlight of the Ancient Culture Street - the hundreds of storesselling a wide variety of folk handicrafts. These include the famous YangLiuqing New Year Paintings and Niren Zhang Painted Sculptures. Visitors who arefond of Chinese curios, such as jade items, cloisonné and potteries, will alsobe able to find many examples of these for sale here. The street is also afavorite place to sample the delicious local snacks. The local delicaciesinclude Goubuli Steamed Dumplings, Erduoyan (the Ear-hole Lane) Fried GlutinousCakes and tea soup.
Tianjin Ancient Cultural Street isdesigned as a place for visitors to experience Chinese folk custom, and assuch, contains examples of nearly all the local culture in one place. For anadded experience, when visiting the street on March 23rd (lunar calendar),visitors will be lucky enough to find the Huanghui Fair, which is held annuallyon this date. During the fair you will see performances of stilt walking,dragon lantern, land boat and lion dances.
11:30- 12:30 WudadaoSightseeing Street
Wudadao is in the down south of Tianjin city center, this time we advice you totake a taxi. Wudadao literally means "5 big avenues" in Chinese. Thefive main avenues are Machangdao, Munandao, Dalidao, Chongqingdao andChengdudao. There are totally 22 roads, with a total length of 17 kilometersand an area of 1.28 square kilometers. There are over 2,000 garden-style villasbuilt in 1920s and 30s by different countries. It is recognized globally as theExposition of Neoteric Architectures. Wudaodao highlights Tianjin as thetangible textbook of Chinese modern history.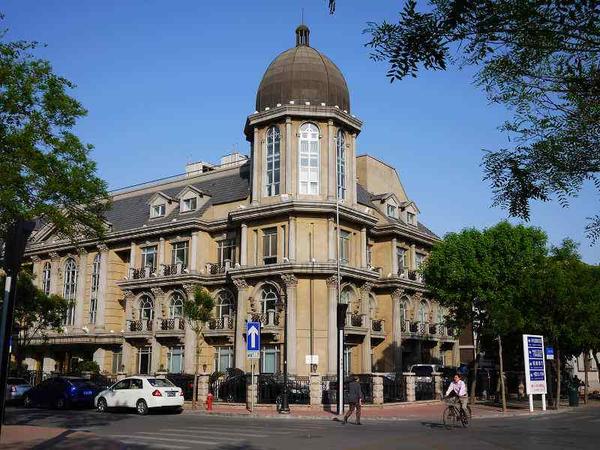 13:00-14:00 Lunch(your guide will give you recommendation)
14:30-15:30 Lee's Mansion
Leeshu tong's residence was built in Qing Dynasty. It is a complex of fourcourtyards with around 60 rooms. There is a beautiful garden and corridor,alsothere is a western structure building which built after Lee came back from Japan.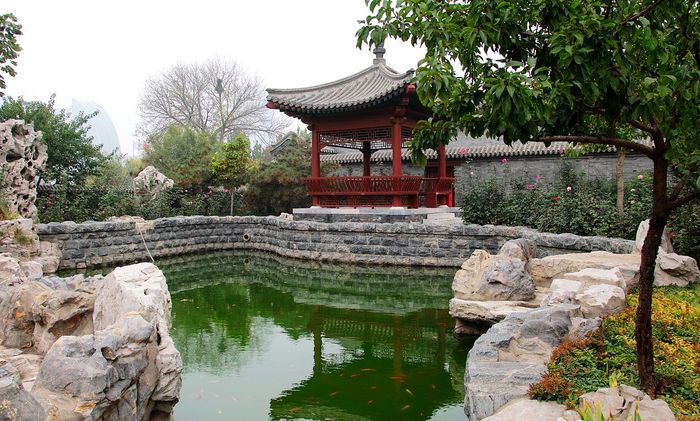 17:00-17:30 Drive back to port cruise.